Welcome to the tenth issue of the Carolyn Hasenfratz Design and Carolyn's Stamp Store email newsletter.

Contents:
Make this Holiday Personal
Webinar Resources Launches MyChristmasBook
If you are looking for a unique gift for a special child in your life, make it memorable and personal. MyChristmasBook.com brings to life the story of Santa and the Lost Dog and your child becomes part of the story through personalized text, images and audio narration.

The personalized Christmas Story Photo Book is posted on a personalized webpage with a unique North Pole address that you can share with friends and family. Go to http://helper.mychristmasbook.com/NorthPole/personalizemybook@gmail.com to see a sample.

Thank you,

Santa and Webinar Resources Elves



Get Your Emails Delivered

ISPs are understandably on a mission to block the emails people don't want, and to let in the emails their customers do want. Many spam emails do get blocked through their efforts, but unfortunately some legitimate emails also get blocked accidentally. As a sender, you might know what the official definition of spam is, but to an end user, spam might just mean something they aren't interested in right now. Did you know that some users use the report spam button as a way to unsubscribe from a sending they no longer want instead of using the unsubscribe link provided in the email? Did you know that some email recipients use the report spam button on their email client as a delete key? Did you know that you can even get banned for being on the same ISP as someone else whose emails were labeled as spam, either rightly or wrongly? It's unfair, but it is possible to get on banned lists without ever doing anything wrong. The retail holiday season we're in now brings an increase in commercial email traffic, and with it more potential false spam reports as people get impatient with all the email they're getting.

What can be done to help make sure your emails are getting to your customers, and your customers' emails are getting to you? Read more



Finding Shows for Exhibiting Your Art and Crafts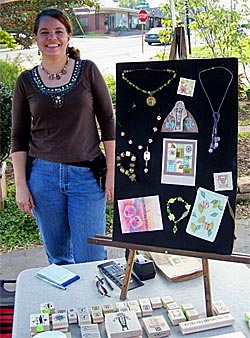 A couple of years ago, while exhibiting in an outdoor art and craft show, my booth was next to a man who was exhibiting his artwork for the first time. He asked me for some tips on how to expand the opportunities to show his work. He outsold me at the show, so I'm not sure he needed my advice, but since he asked I sent him an email later with some suggestions for finding shows. In case any of you creative people out there can benefit, the following is what I wrote to him.

First start to compile a list of shows you'd like to do. Organize the show information in a three-ring binder in order by when they take place in the calendar year. Record information such as entry deadline, show dates, requirements, fees, etc. Get a physical or computer-based calendar or both, whatever works best for you, and record the dates of shows you want to do and their application deadlines as early as possible so that you don't miss deadlines or accidentally schedule too many things at the same time.

Attend shows in person - that's a good way to see if the show is worth the effort. Is the attendance good? Did the show organizers do a good job with publicity and organizing? Do the exhibitors look like they're doing reasonably well? Is the other work on display likely to attract people who will like your work also, or will you feel out of place?

Artists who are exhibiting, unless they are doing a brisk business and don't have time to chat, are often grateful to have someone to talk to for a few minutes. Start a conversation with some of them. If you genuinely like their work, it will be easy to find something to talk about. If they seem agreeable to talk about such things, ask what they think of the show. Would they come back next year? What other shows have been positive experiences for them?

Take a look at how people are displaying their work. You will get some ideas you can use for your own display. If it's an outdoor show and there are weather issues, which artists seem to be coping well, and how are they doing it?

After you get home from a show, record what you've learned while it's still fresh in your mind. Make a wish list of things you want to acquire for your booth or table, so you can start looking for deals on the items. Some you might be able to acquire secondhand, or get on sale. That's more likely to happen if you give yourself time to track the items down, rather than panic-buying at the last minute (like I usually do). If you've picked up any tips for future shows you might want to do, use the Internet to research the shows and add the information to your show binder so that it will be handy when you need it. If the organizations putting on the shows have a web site and a contact address available, ask to be added to their mailing list.

How do you find out about shows to attend and scout? Here are some suggestions:
Check local arts calendars that can be found in newspapers, magazines, and online
Look at web sites of local artists whose work you like and look at the list of shows they've done or going to do
Join an arts group or co-op (or maybe more than one), to not only learn about what shows they're putting on, but to network with the members and learn about their activities
Get business cards made for yourself and your representative if you have one so you can start exchanging them with people you network with - that will help you get on mailing lists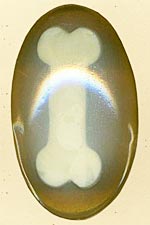 New Recipes Added to Melt and Pour Soap Recipe Web Page

For 10 or 11 years now, I've been making melt and pour soap bars and other related items at the holidays to give away as gifts. By now, my holiday season is not complete without this activity, though of course I make things for my own use all year long. I've posted a couple of new recipes to my Melt and Pour Soap Recipes page, Dog Soap Bar and Bayberry and Vanilla Soap Bar. Enjoy!


Carolyn's Stamp Store Adds New Designs to Catalog

Here is a selection of new original rubber stamp designs that have been added to Carolyn's Stamp Store since the last newsletter:




I have also started carrying embossing inks and powders in 27 colors for your stamping fun!



New Addition to Pattern Library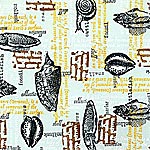 On the Carolyn's Stamp Store site, I maintain a page of pattern samples to demonstrate how I made certain patterns and to inspire you to use your stamp collection in new ways. My latest sample uses the new Sea Life stamps, which I'm currently using on a couple of home decor projects in my living room - it contains three freshwater aquariums!

Here is a link to the Pattern Library - www.carolynsstampstore.com/catalog/pattern_library.php

Speaking of Aquariums, I got my Fishcam working again, although now it is a Crayfish Cam.




Featured Project from Carolyn's Stamp Store: Thank You Card

Here is an easy Thank You card to make. The designs are abstract, so it's appropriate for any occasion.

Read more: Thank You Card




Until next time,

Carolyn Hasenfratz


If you would like to add yourself to the list to receive future issues of this newsletter, please fill out the short form below. Thank you!


Previous Newsletter Issues:
Volume 1, Number 1 -

Carolyn joins Webinar Resources



Volume 1, Number 2 -

Ferguson Artisan Fair, SIUE Alumni Art Show



Volume 1, Number 3 -

New Client Web Site Launched, Rubber Stamp Winner, Rubber Stamped Pillow Box Tutorial, Some Favorite Recipes



Volume 1, Number 4 -

Upcoming Show Opening at Art St. Louis, Carolyn's "State of Your Web Site" Address



Volume 1, Number 5 -

I Have Entered the Blogosphere, Does Banner Advertising Still Work?, Featured Craft Project: Petroglyph Card



Volume 1, Number 6 -

Fall Art Walk, My Entry Into Social Media, Connections '08, Take One a Day For a Healthy Web Site, Featured Craft Project: Rubber Stamped Floral Mosaic Card



Volume 2, Number 1 -

New Route 66 Association of Missouri Blog, Discovery Light, How to Install Google Sitemaps on Your Web Site, Show Off Your Art and Craft Projects, Carolyn's Stamp Store Wholesale Pricing, Featured Craft Project: Rubber Stamped Muslin Bag



Volume 2, Number 2 -

The Green Issue, Content is Valuable: Repurpose It With Technology, What if you could choose to pay less?, Online Forms: Green, with Benefits, Featured Craft Project: Recycled Car Seat Bead Earrings



Volume 2, Number 3 -

Send a Free Personalized Father's Day eCard, Software is Knowledge: Organize Your Collection, Carolyn's Stamp Store is on Facebook and Amazon.com, New Products Added to Carolyn's Stamp Store, Featured Craft Project from Carolyn's Stamp Store: Retro Interlocking Card



Volume 2, Number 4 -

Make this Holiday Personal, Get Your Emails Delivered, Finding Shows for Exhibiting Your Art and Crafts, New Recipes Added to Melt and Pour Soap Recipe Web Page, Carolyn's Stamp Store Adds New Designs to Catalog, New Addition to Pattern Library, Featured Project from Carolyn's Stamp Store: Thank You Card